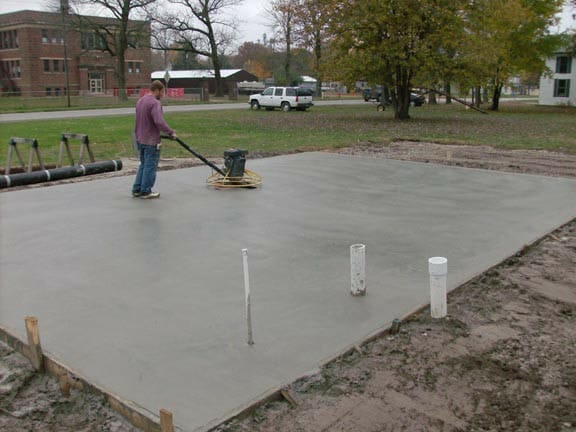 Concrete Add-Ons Tulsa OK
Are you looking to add on to your home? Hire Tulsa Concrete Company to take care of any concrete projects you may have. Our trained contractors can easily expand the foundation of your home. We are the best residential concrete company in Tulsa because of our honest, highly skilled, hardworking employees.
Tulsa Concrete Company can handle all types of installation including concrete driveways, concrete slabs, and even concrete foundations. Whether you are just wanting a small path to your shed, or adding an entire driveway, we are right for you.
Call today at 918-393-3331
Are you remodeling part of your house? Choosing to expand a garage or update a patio can increase the property value of your home and add major curb appeal. Our trained team of experts would love nothing more than to help you install a beautiful concrete addition, so call us and get a free quote. Let us help you at a very affordable price.
Our team provides concrete services to Tulsa, Broken Arrow, Bixby, Jenks, Claremore, Collinsville, Owasso, Sand Springs. Get in touch with one of our honest, hardworking contractors at:
Or fill out our free quote form to give us some details about your concrete project, and you will get a quick response from someone on our team.
Concrete Slab Install Broken Arrow, Bixby, Jenks
Why hire Tulsa Concrete Company? We are the best in the Tulsa area because we have the best team of trained professionals, fantastic materials and tools, and fair prices. Our contractors are committed to excellence and professional concrete addition installation. Our concrete mixing ensures that you get the absolute best concrete mix that will last for many years to come. With pricing we understand that our customers have families and many cost of living expenses, and the last thing that our business wants to do is make your costs unmanageable. What matters to you matters to us. Allow us to prove to you why we have such a great reputation in the Tulsa area.
Professional Residential Concrete Additions Sand Springs, Owasso, Collinsville
Our service professionals at Tulsa Concrete Company only use the top quality products to ensure you are 100% satisfied with our work. Our professionals are trained to make sure their jobs are crack-free and take the time for pre and post clean up. We go above and beyond for our customers as if they were our own family.
Not only do we use the most premium supplies, but our equipment is also state of the art. When you hire Tulsa Concrete company, you are guaranteed to be satisfied with our services as we are top rated in the Tulsa area. Get in contact with us today for a free quote. You will not be disappointed, and we guarantee that you will have a beautiful concrete slab addition to build upon. Let Tulsa Concrete Company provide you with excellent service and a beautiful end result. Make sure to call us today and hire us for any of your residential concrete needs.
Get a free quote by calling 918-393-3331
OR fill out the Free Quote form on this website and one of our friendly concrete contractors will get in touch with you soon.