Retaining Wall Installation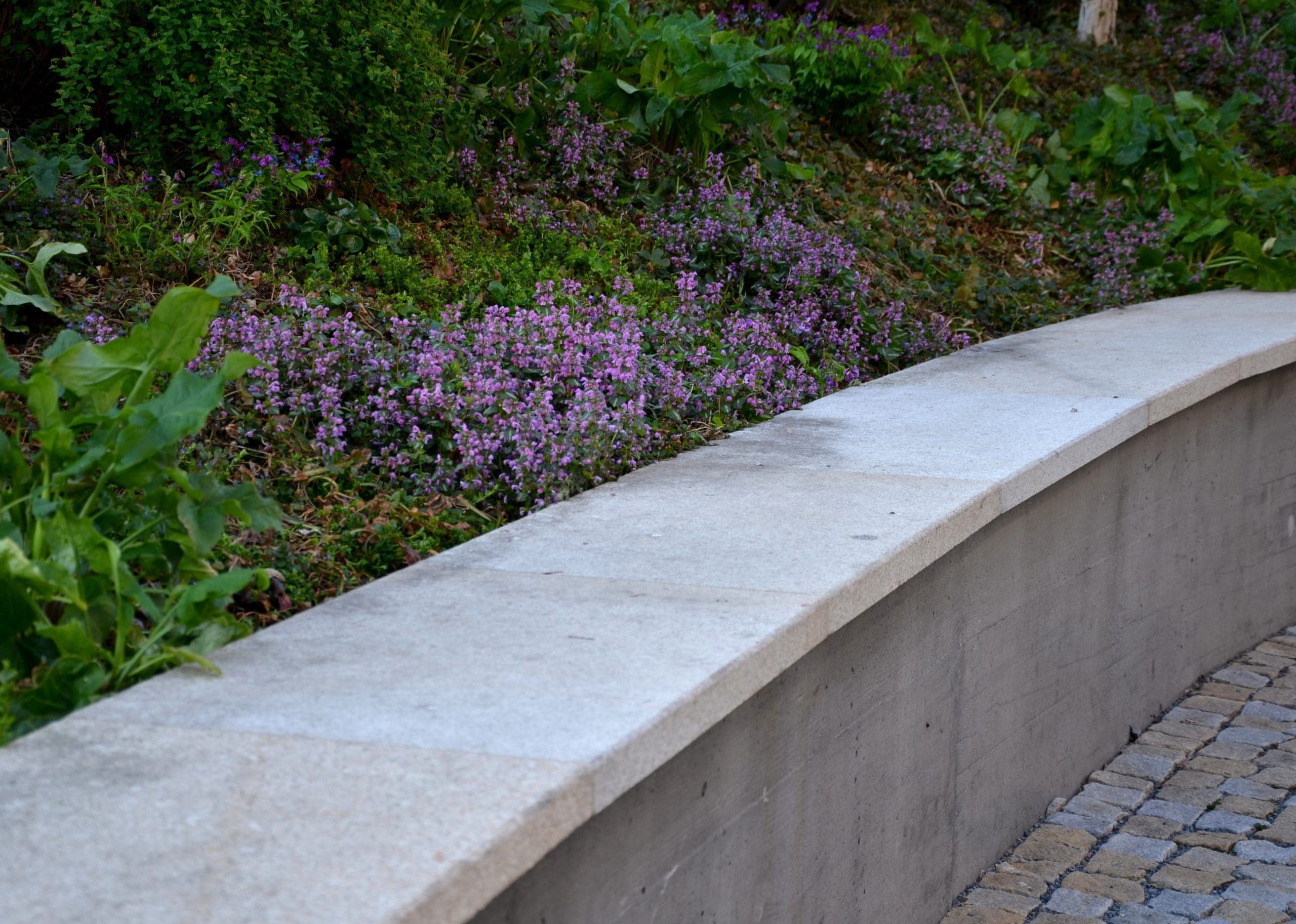 Hire Tulsa Concrete for Beautifully Constructed Retaining Walls
Let Tulsa Concrete Company give you a beautiful new retaining wall on your property to make your garden even more beautiful. Concrete retaining walls with rock work are incredibly attractive and can really compliment a homes landscaping. Our team can help with any concrete work that will benefit your landscaping and property value.
If your yard has different areas that are sloped and level, during a storm mud from the sloped area can slide onto your level ground and ruin your landscaping. Give your home an upscale appearance while also protecting your sloped land from ever sliding into your level ground.
Want to talk with an expert? Make sure to call our team with any questions or concerns during our business hours. You can reach us weekdays between 8AM and 6PM at:
Fill our free quote from to get a free quote from our experts and give us some details about your concrete projects. We want to hear from you and discuss options for you.
Tulsa, Broken Arrow, Bixby, Jenks Retaining Wall Contractor
We are the absolute best concrete company in Tulsa and surrounding areas because we have the best training for our team. Our trained professionals will build your new retaining wall carefully and methodically, making sure that your wall will have longevity. We build durable, long-lasting concrete works that also look beautiful.
We have an %100 satisfaction guarantee on our gorgeous concrete work. Our contractors professionally pour your concrete, install any brick or rock work and do any finishings to make it look beautiful. Let your landscaping shine with not only a gorgeous retaining wall, but a nice concrete sidewalk as well.
Claremore, Collinsville, Owasso, Sand Springs Concrete Retaining Wall
We work in the Tulsa, Broken Arrow, Bixby, Jenks, Claremore, Collinsville, Owasso, and Sand Springs areas to provide our local area with the utmost best concrete service. Our team is committed to working hard and honestly for our community. Our mission is to provide the utmost best concrete service in the Tulsa area without charging an arm and a leg to our highly valued customers. As a local small business we genuinely care about what you care about. The things that matter to you such as quality materials, professional contractors, responsiveness, honesty, and fair prices matter to us as well.
If you are preparing to sell your home you will definitely get a good return on investment by adding good concrete work that makes the street view of your home more attractive. Beautify your home whether you are making improvements to be able to sell, or to enjoy for many years to come. Tulsa Concrete Company is perfect for you no matter what concrete project you have for us.
Call today: 918-393-3331